Get to know your crowd with Ivory's video analytics software
Ivory Studio's video analytics software helps you understand the viewing and clicking behaviour of your audience. Your dashboard shows you what people are watching and for how long, what route they take in your video and what elements they click on. The data allows you to track your audience's behaviour and engagement so you can optimise your videos. Finally a way to demonstrate ROI of online video!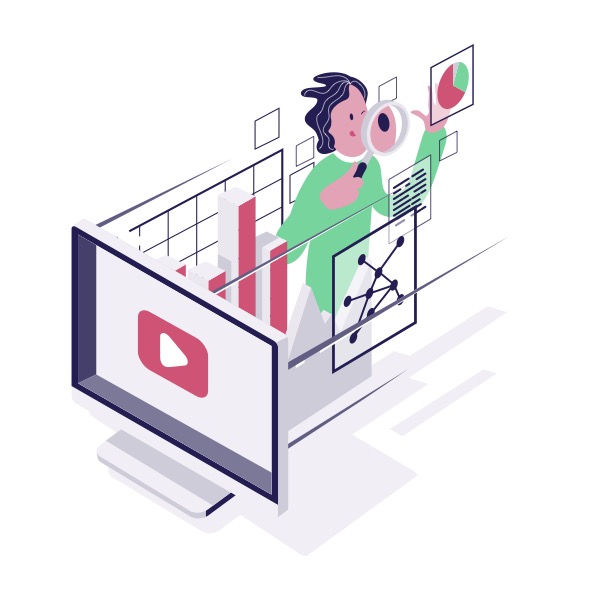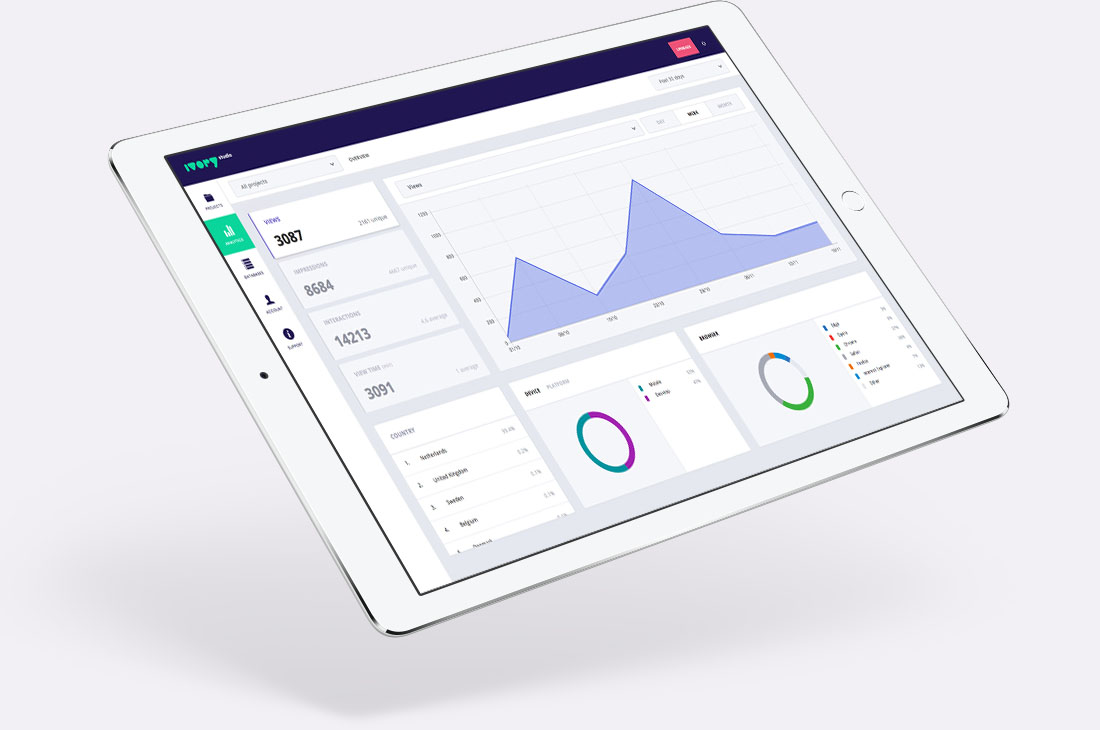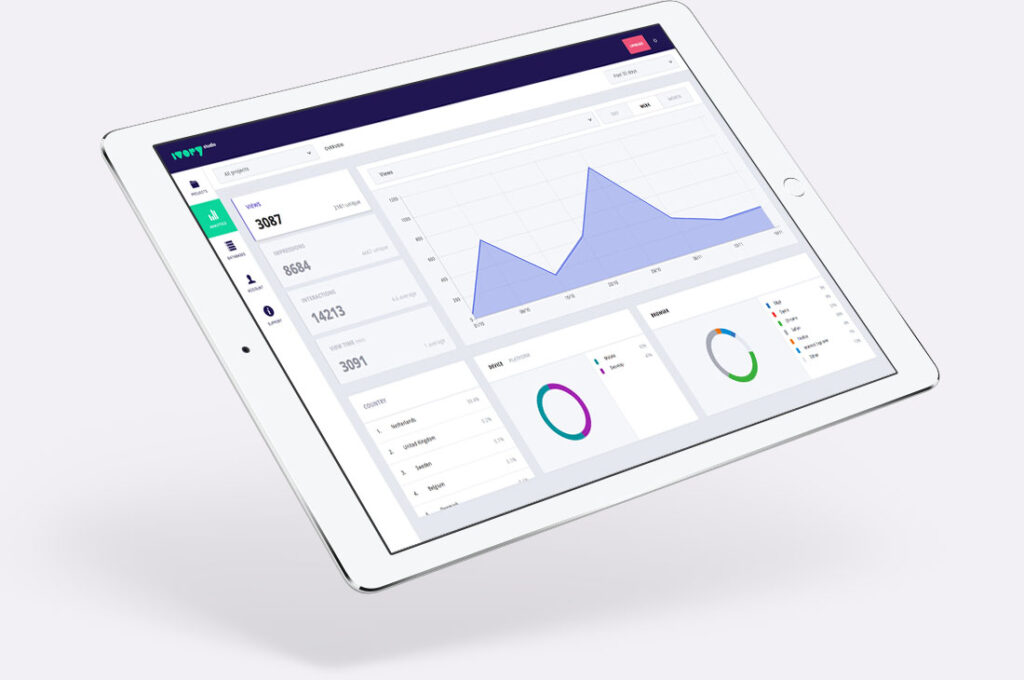 Ivory's analytics dashboard shows extensive statistics. Such as the number of views, impressions and interactions, the average view time, users per country and which devices, platforms and browsers people use. It also shows you statistics at element level: the number of interactions, mouseovers and clicks on the element and even the response time.
Real time monitoring and reporting
In your dashboard you can monitor viewing and user behaviour real time. Want to share and discuss those statistics with your client? You can easily export the data from the dashboard.
Make your videos smart by connecting them to your CRP, ERP or marketing automation software. Generate new leads or use interactive video as your ultimate lead qualification tool. You can even trigger retargeting campaigns or send follow up emails based on click data. And are you an e-learning geek? We got great news: you can even link videos to your favourite e-learning platform to track learning activity on an individual level.
Salesforce; Hubspot; Moodle
Add value to your video service by pushing valuable user data directly to an external dashboard. Collect and cluster data according to your client's needs: key metrics only! The best way to involve your client in choosing your strategy for optimizing their interactive videos.
Google Analytics; Adobe Analytics