Online Video Platform for organisations
VIXY provides you with all the tools you need to manage, publish, monetize and analyze live & on-demand content with your entire team. Whether you have a few video clips or thousands of full-length episodes, with VIXY you can manage and distribute all your content from one single place.
Our premium infrastructure, which is hosted at NEP in the Netherlands, makes it possible to upload, process and distribute large quantities of video. From progressive to HLS and MPEG-DASH streaming, we guarantee that you get the best viewing experience on every platform and device. Our infrastructure is ISO 27001 certified & GDPR-proof.
VIXY supports a wide range of user permissions that depend on account permissions and access to specific features so all your employees and video partners can work from the same dashboard.
With our extensive video API, you integrate all processes, from video management to publication into your own website, mobile apps or your existing workflow such as an LMS or DAM system.
VIXY works for small and big brands, such as Ekhartyoga.com, Concertgebouworkest, NCOI, Binck, Basic-Fit, Alliander and OHRA.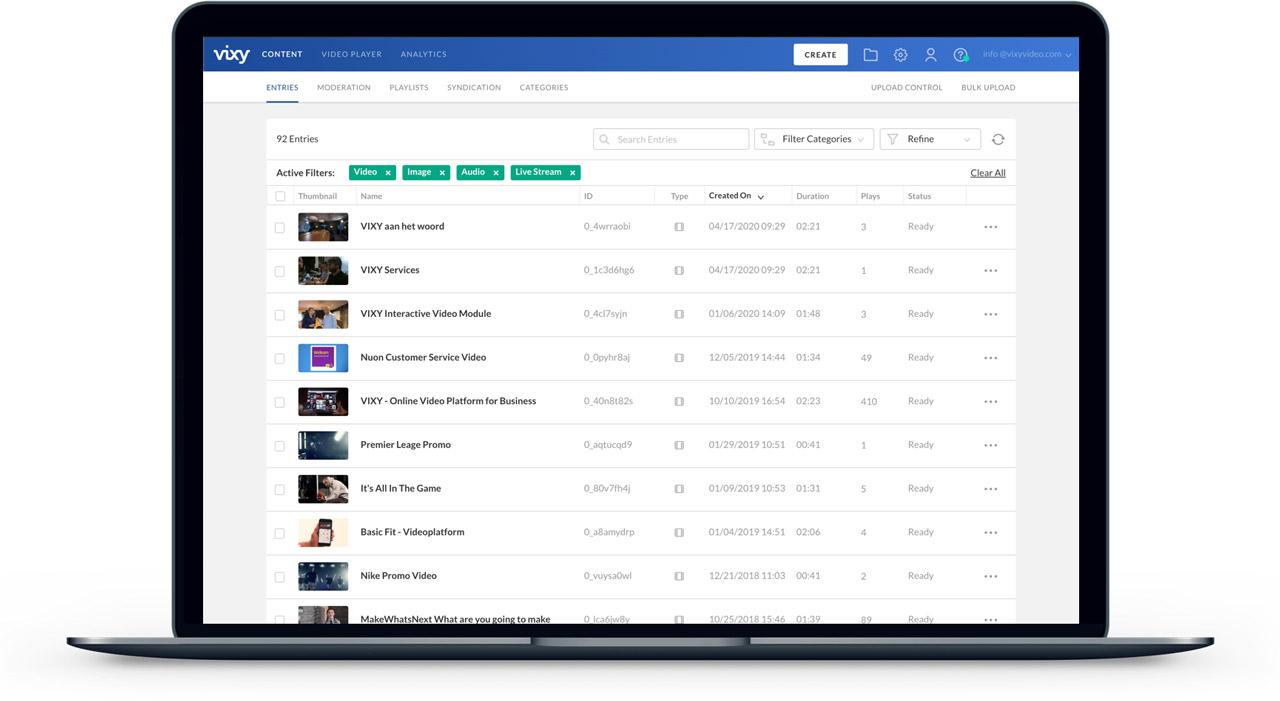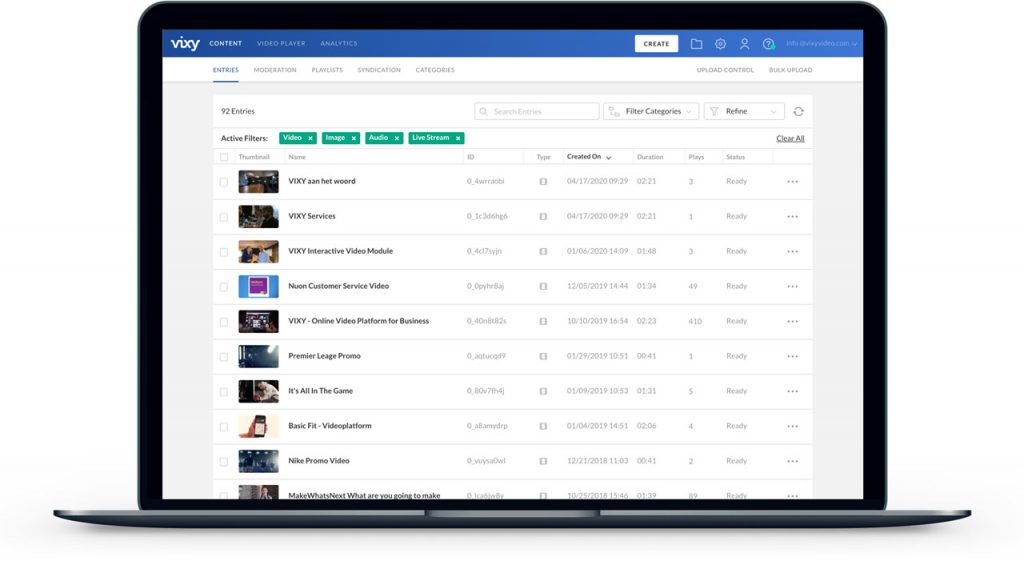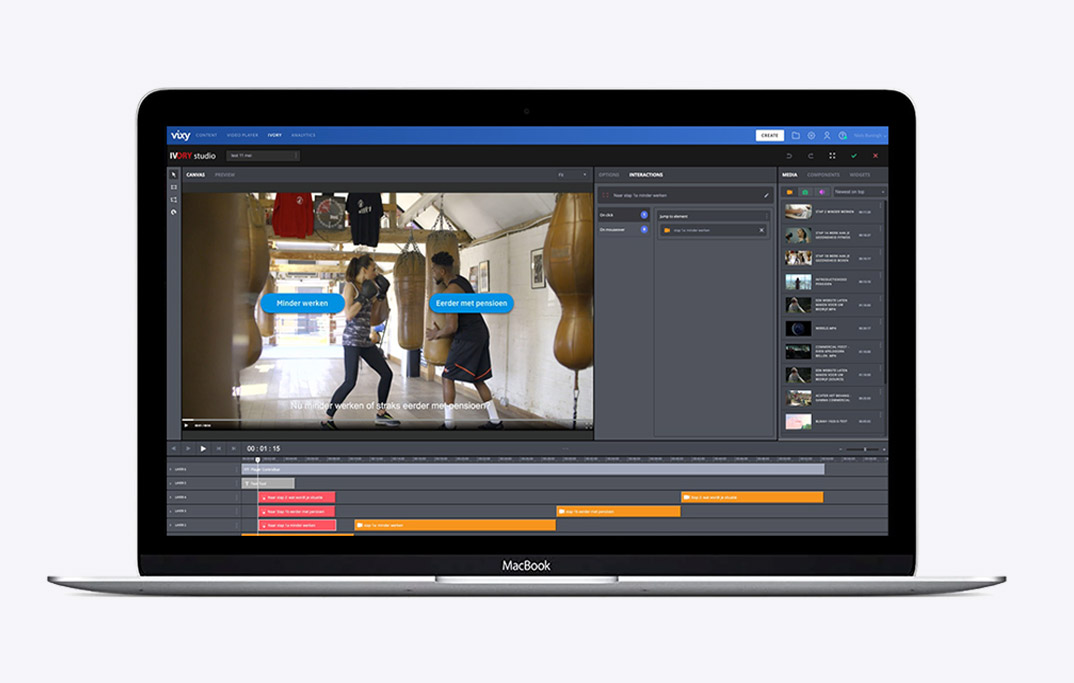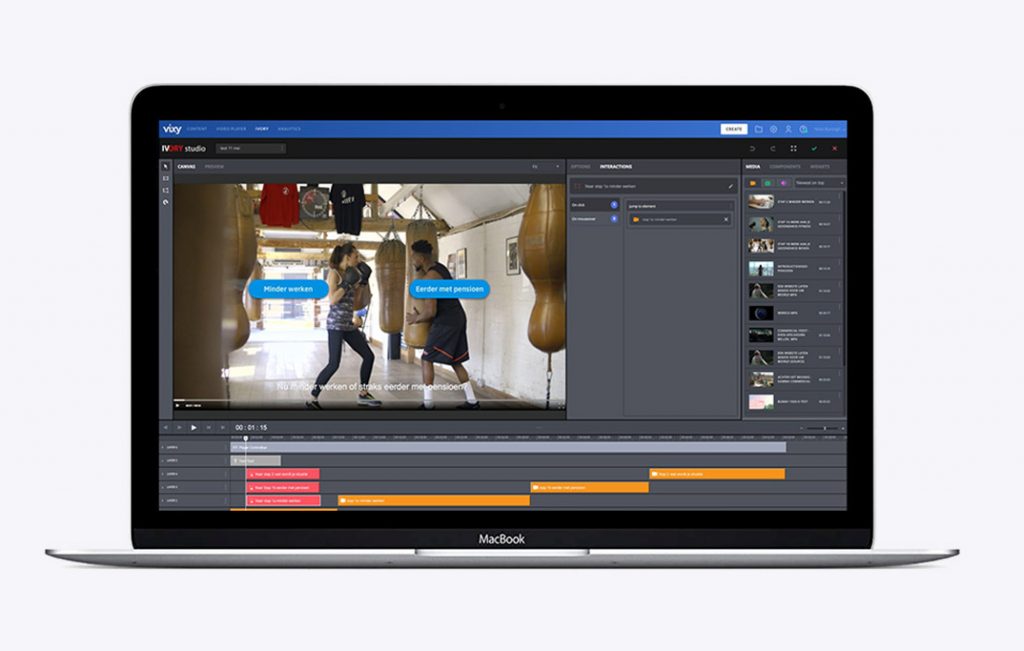 Fully integrated with Ivory Studio
Already a customer of VIXY? Extend your video platform with the Ivory Interactive Video module with timeline functionality. Starting from €99,- per project and less than €20,- per project if you want to publish more interactive projects for your organization.
Discover the best of both platforms and get started with the widest range of features available today.
Contact one of our online video experts via the link below. We'd be happy to give you personal advice about how you can get the most out of your video content.