Video content: we love it. Ever since the first black-and-white television was introduced, we have been glued to the screen. And that love for video has never waned. In fact, it has been given an enormous boost since we were able to play videos on our mobile devices.
Nowadays, we are overwhelmed daily by a flood of video content. As a result, while watching TV, we also click on a video on our smartphone. And, let's face it, we often click away bored within seconds.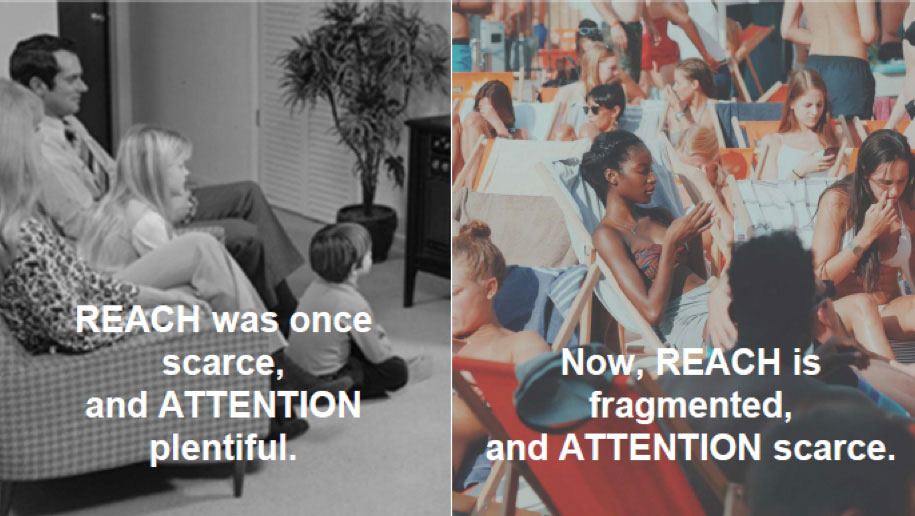 How to get their undivided attention!
The big challenge for many companies is therefore: how to get the undivided attention of your viewers? How do you make sure that your message gets across before it is clicked away? Besides high quality and good storytelling, interactivity enriches your video immensely. It is a proven technique for holding attention and getting your message across. In this article I will tell you more about the power of interactive video compared to linear video and how you can use this for your video marketing. Stay tuned!
Why video marketing anyway?
In the year 2020, watching and sharing fun video content has become a leisure activity. It is not without reason that social media channels such as Youtube, Instagram and Tiktok are immensely popular. And the fact that other platforms, including Facebook and Instagram, are also coming up with new video features (think stories, Insta TV and reels) speaks volumes.
A study by Google, parent company of Youtube, showed that the combination of sound and image in ads is the most effective. Test subjects remembered adverts with sound and image much better than adverts with only sound or only image. They also experienced a much higher brand awareness. And according to Ipsos, ads on Youtube receive much more attention than TV ads (62% versus 45% respectively).
Some more fun figures: 90% of consumers indicate that a product video helps them make a purchase decision. And 64% of consumers are more likely to buy a product after watching a product video. Online video marketing is therefore a huge opportunity for companies and, if done right, can give a big boost to your branding or sales, for example.
The possibilities of interactive video marketing
Interactive video is the way to grab and hold your viewers' attention. An interactive video is a dynamic video, with clickable elements and options. The viewer, who is used to being passive, is suddenly given an active role. Information in the video is therefore more actively processed and better remembered. The viewer also feels more involved with the video and your brand.
There are countless applications for interactive video. Think of a video in which you guide a consumer through a set of choices to their ideal product. Or an instruction video for employees in which you add quiz elements to test the knowledge you have gained. You can place links to products in your webshop in the video, you can let the viewer choose the storyline in the video, or you can let him switch between different chapters. In this way, interactive videos can also be used for recruitment, e-learning and branding.
Linear vs interactive video
The difference between linear and interactive video is therefore in the activity and involvement of the viewer. This appears to do wonders for the appreciation and impact of your video. This has been demonstrated in a recent study by the NTR (Dutch) among youngsters. In their research, an interactive video was rated higher and found more interesting than a linear video. Nobody zapped away immediately after watching the interactive video, while they did with the linear video. The interactive video was also watched for longer and the young participants were more inclined to share the interactive video: more 'word of mouth' and a greater chance of going viral.
View our infographic of the NTR study
Magna also endorses the importance of interactivity. Interactivity ensures that the viewer spends more time with the brand. The effectiveness of interactive video ads is greater, so you create more impact with your budget. It also increases the chance of conversion: viewers who are genuinely interested can gather more relevant information, which will make them feel better served and thus more likely to become a 'warm lead'.
Lead Generation and retargeting
In addition to increasing engagement, interactive video can also function as a very effective marketing tool: it can be used for lead generation. Think of sign up forms in the video that allow the viewer to download a whitepaper, request an appointment or subscribe to the newsletter. This way, you can easily grow your email database.
To actually benefit from this lead generation, you can integrate the collected email addresses into your existing CRM system. This way, you can collect new leads but also enrich existing profiles for lead qualification.
Based on the click and view behaviour of your viewers, you can also activate retargeting campaigns. This allows you to target specific elements within the video that viewers have shown an interest in. For example, if that is a particular product or service, you can show targeted display banners about it. This increases your brand awareness and allows you to jump into the sales process.
Interactive video as a marketing tool
The advantages of interactive video over linear video are thus:
Better viewed: longer viewing time and fewer unwatched moments
Greater impact: better remembered and higher brand awareness
More engagement with the viewer
Marketing tool: possibility of lead generation and retargeting
Greater chance of 'word-of-mouth advertising' or going viral
Higher appreciation
Greater relevance: the viewer chooses which information to take in
Increased chance of conversion
You can include webshop links or call to actions in your video
Easy does it
Interactive video marketing offers great opportunities and it is a lot of fun to set up. For the inexperienced it may seem a daunting task to create such a video, but remember that you can also start small. You can also make existing video content interactive. It may be worthwhile to start experimenting in this way. And you can always knock on our door to get you started!
Curious about interactive video?